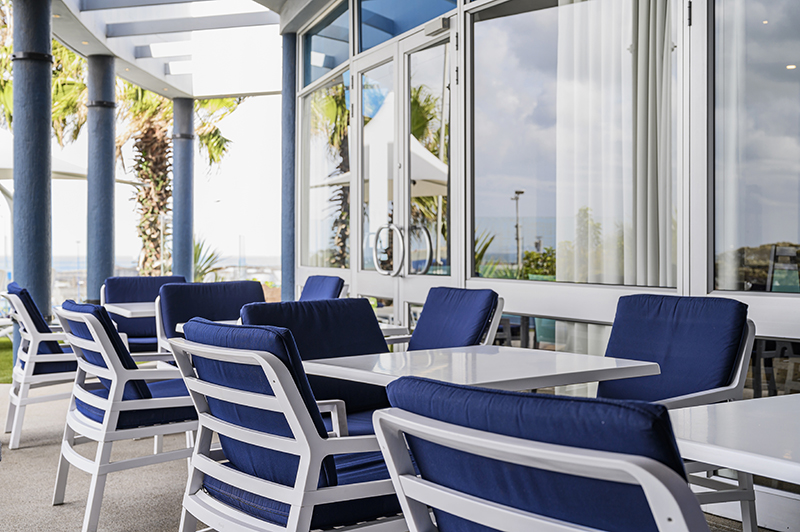 Covid-19
HEALTH & SAFETY PROTOCOLS
This COVID-19 protocol is for the safety and assurance of our guests and staff. The protocol as outlined below, is followed by our Business & Essential Services Protocol for guests staying at The Paxton Hotel.
Our COVID-19 protocol includes but is not limited to:
Screening of guests – In order to prevent an infected person from checking into the hotel all guests will be required to:
Complete and sign a questionnaire upon arrival
Allow their temperature to be scanned with a thermal scanner
If a guest's temperature falls within the normal range and they do not show any symptoms they will be required to sanitize their hands and proceed to check-in.
If a guest's temperature is high (actual temperature at screening should not exceed 38 0 C) and/or they have symptoms of the virus they will not be allowed to check-in and referred to a medical facility.
Educating staff – we are educating our staff on an ongoing basis on the current national guidelines and measures that need to be applied to prevent the spread of this virus.
Hand sanitizers — alcohol based hand sanitizers are available throughout the hotel for use by staff and guests alike. We encourage our staff and security guards to use these sanitizers on regular intervals in all areas of the hotel including the kitchen, laundry and other back office areas.
Personal hygiene — we are also requesting our staff and guests to follow the golden rules of personal hygiene such as the frequent and thorough washing of hands, avoiding of touching eyes, nose and mouth and sneezing and coughing into a tissue that is safely discarded or, alternatively sneeze or cough into the crook of the elbow.
Preventative disinfection — our public areas such as our restrooms, restaurant, counters and table tops, hand rails, door knobs and front and back office surfaces are and will be wiped down on a regular basis throughout the day with a polycide chemical (disinfectant cleaner).
Protective wear — all our staff are issued with facemasks and required to wear them as per official guidelines. Our housekeepers and cleaners are also required to wear gloves at all times.
Social distancing — we encourage our staff and guests to avoid close contact with people who are coughing, sneezing and feverish and to report any symptoms of respiratory illness to our management, which will take the necessary action.
Breakfast – we trust that our guests will understand and appreciate that we are temporarily replacing our breakfast buffet with an la carte breakfast option to avoid any instance of buffet contamination.
These guidelines are taken from the National Institute of Communicable Diseases (NICD) guidelines and the South African Department of Health advises, that in the event of anyone feeling ill and possibly having contracted the Corona Virus, the NICD hotline be contacted on 080 002 9999.
Business & Essential Services Protocol
Check-in and Checkout — All items on the front desk (pen, registration form and room key card) and the receptionist's hands must be sanitized, in front of the arriving/departing guest, prior to any guest interaction. Guests are required to sanitize hands and credit cards, prior to interaction. The credit card machine is sanitized before and after every use. No cash will be accepted during this time. Credit card, Debit card and cleared EFT payments only.
Only one receptionist may be present behind the reception desk and guests awaiting check-in are to observe social distancing. We are erecting Perspex screens across the front of our reception desk computer stations to keep guests and staff safe.
Guest behaviour — Guests are allowed to leave their rooms to go to their respective places of work and return. However, during Level 3 of the lockdown, several of our facilities are off limits. As per government regulations this includes our boardroom, bar and the restaurant will have strictly controlled limited use only. Guests are encouraged to take their meals 'on the go' or in the comfort of their hotel room. Guests may make use of the pool deck and swimming pool while observing strict social distancing practices. Social distancing applies to all public areas throughout a guest's stay, including the lobby, lounge and designated "smoking areas". Visitors are strictly prohibited.
Cleaning of rooms — Our hotel staff will clean each room every two days and exchange linen every three days•
Where guests have checked out, departed rooms are cleaned and sanitized.
Laundry — Linen and terry (towels) are washed on the hottest wash cycle at 800C. All the linen is ironed on a hot setting. Towels are tumble-dried until fully dry and will therefore be heated enough to kill any potential viral matter.
Food and Beverage — Meals will still be offered, but served d la Carte instead of buffet style. Individually served plates will replace communal bowls and platters. The restaurant will be open, but the use of it will be limited. Accordingly, guests are encouraged to take their meals 'on the go' or in the comfort of their hotel room.
Food may be ordered in for delivery from local takeaway restaurants.
Used crockery and cutlery are placed in the dishwasher and washed at the highest temperature as per FCS standard.
Vending machine and ice machines have sanitizer on hand to clean buttons, taps and handles before and after use.
Delivery and acceptance of goods – All goods are received outside the hotel and delivery personnel are not allowed to enter the hotel under any circumstances.
Following receipt of goods, the packaging is sprayed and wiped down with polycide and left for a minimum of five minutes before packaging is opened.
All surfaces that come into contact with delivered goods must be sanitized also.
All of the above guidelines must be followed and will be reviewed and adjusted according to current governmental legislation.